About the Award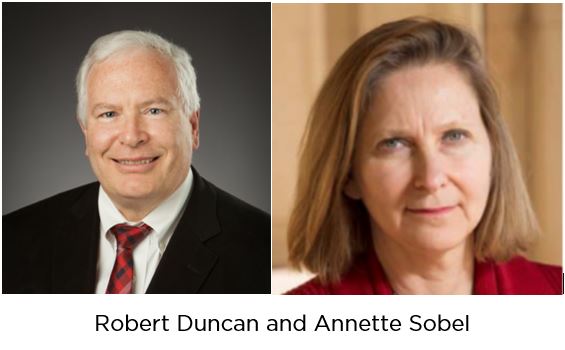 The Science for Health of Indigenous Populations (SHIP) Award was created in 2021 from a generous gift by Drs. Robert Duncan and Annette Sobel. Dedicated entirely to addressing the significant health disparities that impact New Mexico's Indigenous populations, the SHIP Graduate Student Award will recognize one PhD student annually who is actively understanding and promoting Indigenous health through interdisciplinary research.
The SHIP Award is the culmination of Drs. Duncan and Sobel's years of service to improving the health and wellbeing of underserved populations. Their vision is that their gift will not only improve health outcomes among Indigenous communities but will also serve to bring increased awareness to the groundbreaking research that is being done at UNM.
Due to their extensive connections across main and North campus, the Computational Genomics and Technology (CGaT) laboratory at the Co-op administers this award. By bringing attention to their work, Drs. Duncan and Sobel hope that more opportunities will be forged for other research groups like theirs throughout campus.
The SHIP award includes a $10,000 prize to the recipient and a $5,000 research award to the chair of the award recipient's dissertation committee. Recipients will be invited to speak about their research at an annual symposium in the spring.
How to Apply
Nominations have closed for the 2022 SHIP award. Check back here in the fall of 2022 for information on how to appy to the 2023 award.
If you would like to join Drs. Robert Duncan and Annette Sobel in their mission to support research efforts at UNM that address the significant health disparities facing Indigienous populations, please click here to make a gift to the SHIP Award.
About Our 2021 Award Recipients
Jalene Herron, PhD candidate
Department of Psychology

Jalene Herron, PhD candidate in the Department of Psychology, is Yup'ik and was raised in Bethel, Alaska. She earned her bachelor's degree in History and Psychology at Gonzaga University. After graduating, she completed the Wilma Mankiller Fellowship for Tribal Policy & Governance at the National Congress of American Indians. She is currently a doctoral student in Clinical Psychology at the University of New Mexico. Her research interests include substance use treatment with American Indian and Alaska Native communities.

Jalene is the very first recipient of the SHIP award, and she was selected for her commitment to understanding and promoting Indigienous health. Her Masters thesis publication titled, "Cultural factors and alcohol use in American Indian adults: Results from a culturally tailored contingency management intervention" explored how cultural identity and involvement act as a protective factor against alcohol use disorder.

 

Kamilla Venner, PhD
Assistant Professor, Psychology

Kamilla L. Venner, PhD, is a member of the Ahtna Athabascan tribe and a clinical psychologist. Her research aims to reduce the disproportionate substance use related health inequities American Indian/Alaska Native (AI/AN) people experience. Her research has centered on conducting randomized controlled trials (RCTs) to test culturally adapted substance use disorder treatments with AI/AN participants.

Currently, she is testing culturally centered implementation models to improve adoption of EBTs, such as medication treatment for opioid use disorder, in AI/AN programs and communities. Her expertise in motivational interviewing with Indigenous populations has crossed fields of substance use treatment, improving oral health care, and increasing student engagement in learning about diversity and multiculturalism.
Watch the 2021 SHIP Symposium Here