Co-op's Undergraduate Fellowship in Water Management enters third year with new cohort
Posted: August 4, 2022
Since its launch in 2020, the UNM Interdisciplinary Science Cooperative's Undergraduate Fellowship in Water Management has given six students the opportunity to work with an interdisciplinary team on the development of a unique new project. TreeSim, which is a game simulation of water resource issues affecting the Rio Grande, is intended to educate the general public on the challenges facing our watershed. Working together across disciplines, undergraduate students and their graduate mentors are gaining leadership and professional development skills while also researching the fundamental scientific challenges of water sustainability.  
The team for the coming academic year has been selected and will include Ashley Willis, a fourth-year Biology student, and Cassandra Huneau, a third-year Liberal Arts student. Over the next year, they will have the opportunity to participate in two graduate-level courses to increase their foundation in water resource issues. Equipped with this knowledge, they will then get to take the reins from the previous years' Fellows during one month over the summer of 2023 in order to develop TreeSim further.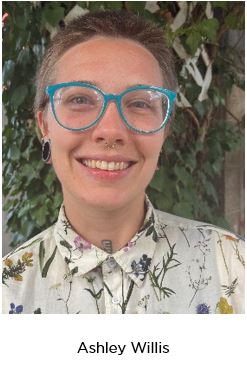 Ashley is currently working for the Museum of Southwest Biology as an assistant to the director of the Department of Fishes and for the American Southwest Ichthyological Researchers as a Silvery Minnow egg monitor.  For her, this fellowship will be an excellent opportunity for her to put her passion for ecosystem ecology into practice, "As a biology student, I am interested in ecosystem ecology, and I see humans as a vital part of the ecosystems that I love and desire to protect. Growing up in the dry plains of the Midwest has given me a fascination with water as I was so rarely around it…Water is the essence of life and needed by all, so…I am interested in the big picture."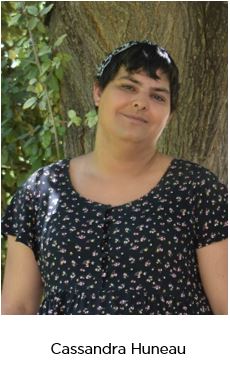 As a faculty research assistant in the Department of Geography and Environmental Sciences, Cassandra has been able to develop games focused on disaster risk reduction, and she looks forward to being able to apply this background to the development of TreeSim. She says, "Having the experience in water resource management and game design will allow me to achieve my goals of becoming a watershed science researcher as well as using serious games to educate the public about water-related issues. Water research is important to me and will be a big part of my future research work." 
This fellowship will allow the two, who both grew up in the Midwest, to come together and share their diverse perspectives on this important issue. This experience, combined with the knowledge they will gain over the coming year, will only strengthen TreeSim's development and we look forward to seeing how Ashley and Cassandra contribute to this important project.  
The Co-op's Undergraduate Fellowship in Water Management is made possible by the generosity of Dr. Roger and Teri Jones. An alumnus of the School of Engineering, Dr. Jones's passion for water sustainability combined with his curiosity for simulation models inspired this unique undergraduate experience. Their vision has resulted in not only providing our students with a rich educational experience but will also make a significant impact on our community.  
The experiences the Jones' gained in working across disciplines throughout their own professional lives taught them that "diverse points of view made for robust problem solutions; solutions that came quicker and were better than if we had tried to solve the problem from our limited perspective. That is why, given the opportunity, we sought out the people focusing on interdisciplinary solutions at UNM." 
To support future leaders in water resource management, please make a gift to the Jones Interdisciplinary Science Fund.