The Rio Grande Research Collaborative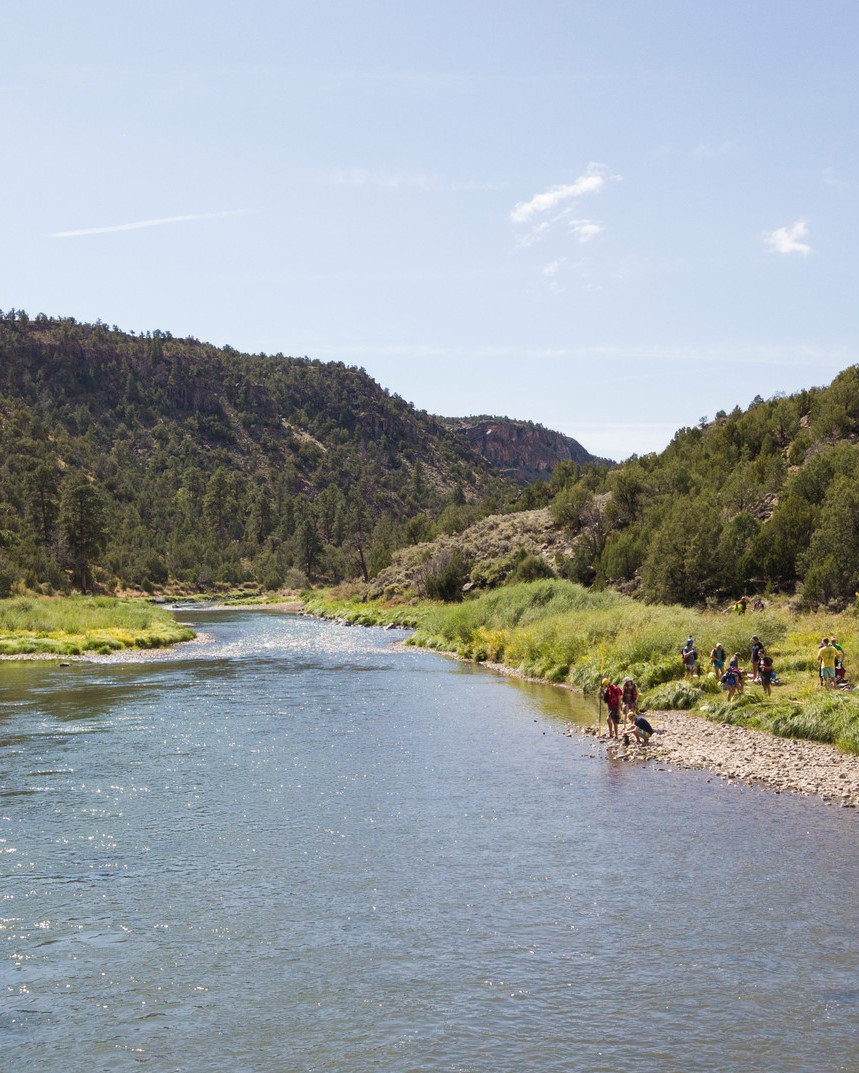 Posted: January 22, 2021
By Melinda Morgan and Irene Gray
Global climate change is having a tremendous impact in the Rio Grande watershed. Average temperatures in the Rio Grande Basin are increasing at a rate of 0.7 degrees Fahrenheit per decade--a rate approximately twice the global average.
These temperatures are pushing the Rio Grande forest systems past an ecological threshold. This transformation will in turn have dramatic implications for downstream water users. The Rio Grande and its tributaries provide water to about half of New Mexico's population, including the downstream communities of Albuquerque and Santa Fe and surrounding agricultural areas.
This fall, Melinda Morgan, director of the UNM Sustainability Studies Program, launched a transdisciplinary research collaborative investigating the social-ecological challenges facing our watershed. The Rio Grande Research Collaborative (RGRC) includes a broad cross-section of partners across campus including the Interdisciplinary Science Cooperative, R.H. Mallory Center for Community Geography, Resilience Institute, Center for Water and the Environment, and the Water Resources Program.
To launch the collaborative, a bi-weekly webinar series was held from September through December to introduce faculty, student and community partners to the watershed, its challenges, and to the nature of interdisciplinary work. Over seven sessions, 72 attendees were able to learn from experts such as Dagmar Llewellyn from the U.S. Bureau of Reclamation, Collin Haffey from the Nature Conservancy, and Barbara Cosens from the University of Idaho.
Going forward, the RGRC will develop an ongoing, transdisciplinary research collaborative involving UNM faculty, students at all levels of education, and community members and stakeholders in the watershed. If you are interested in becoming involved, please contact Melinda Morgan.