Seeing Small to Think Big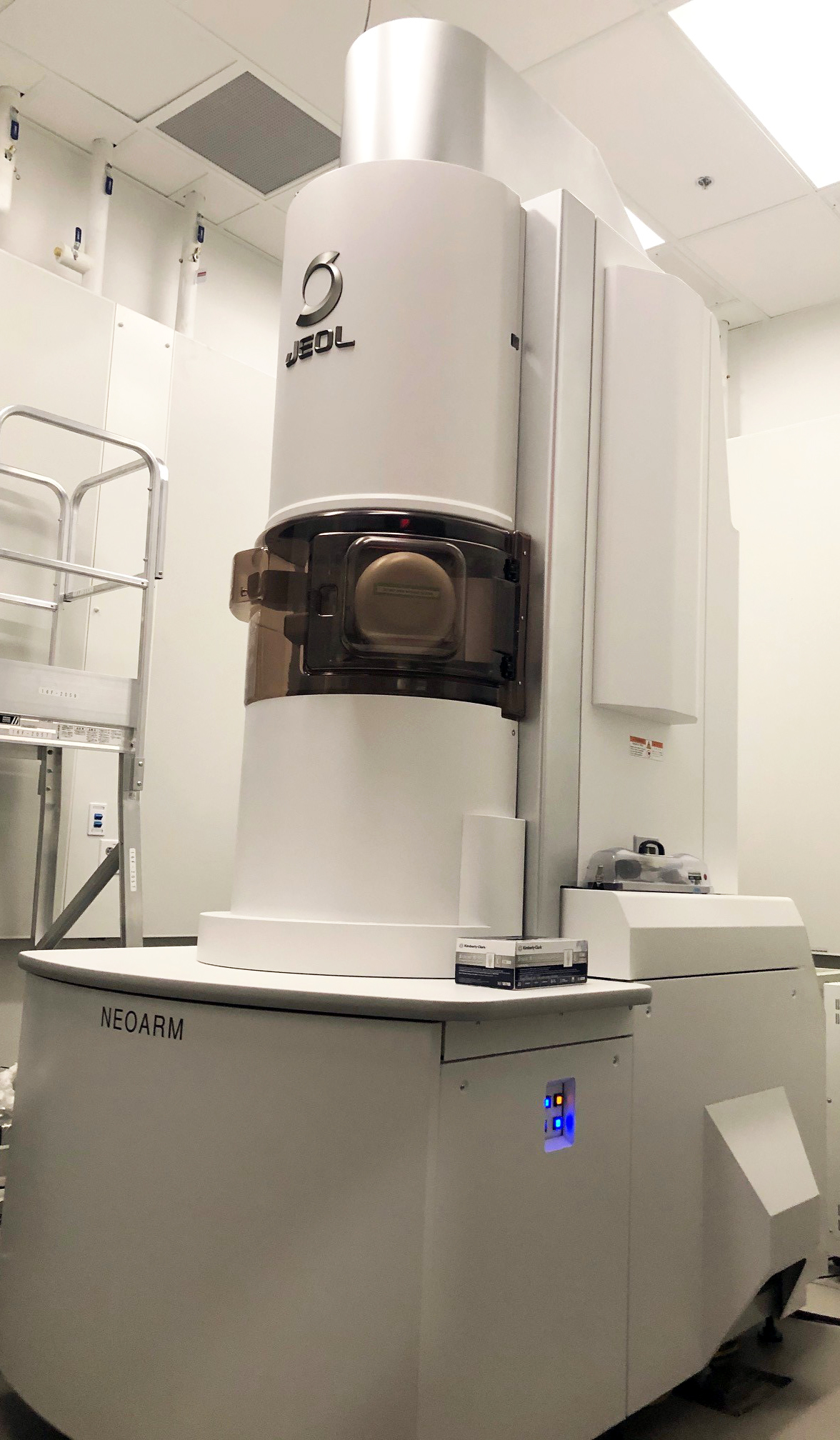 Posted: January 22, 2021
By Irene Gray
Thanks to the state-of-the-art capabilities that PAIS provides, the Nanomaterials Characterization Facility (NCF), led by Distinguished Professor Adrian Brearley, PhD, will soon be one of a handful of labs in the country to house an Aberration Corrected Scanning Transmission Electron Microscope (AC-STEM). The machine, a NEOARM, designed and built by Japanese Electron Optics Limited (JEOL) provides among the highest resolution currently available and as a result, is able to image single atoms, the smallest particles of matter that define the chemical elements.
The implications of this technology are significant since atomic imaging is very challenging and requires an extremely stable instrument within a laboratory space with very sophisticated environmental controls. With the NEOARM, single atoms that could not be resolved using a lower resolution microscope can now be imaged. Chemical compositional mapping is also 20 times faster, which will enable researchers to learn about the relationships between compounds more efficiently and clearly.
Not only will students be exposed to this incredible new instrument, but the lab will also have the ability to collaborate with other researchers throughout the country in real time, using a live video feed. With this ability, students will graduate from UNM with a significant edge on their colleagues as they will have experience that only a small percentage of those within their field will have. Additionally, with the expansion of our partnerships, the research being done right here in New Mexico will have the potential to impact the world.
The NEOARM was funded through a $1.75 million Major Research Instrumentation (MRI) program grant through the National Science Foundation (NSF) and funds from UNM. In addition to this, the NCF has also just been awarded a $1 million grant from NASA to Brearley through the Department of Earth and Planetary Sciences that will allow the addition of an electron energy loss spectrometer. This equipment will enhance the NEOARM's already powerful capabilities to realize new relationships within materials at the atomic scale, including single atom chemical analysis.  
With the addition of this electron microscope to the NCF lab, UNM is truly leading the way in conducting – and teaching – cutting-edge science.