Research Opportunities for Science Educators (ROSE) makes a significant impact on STEM education in New Mexico
Posted: July 10, 2023
By Irene Gray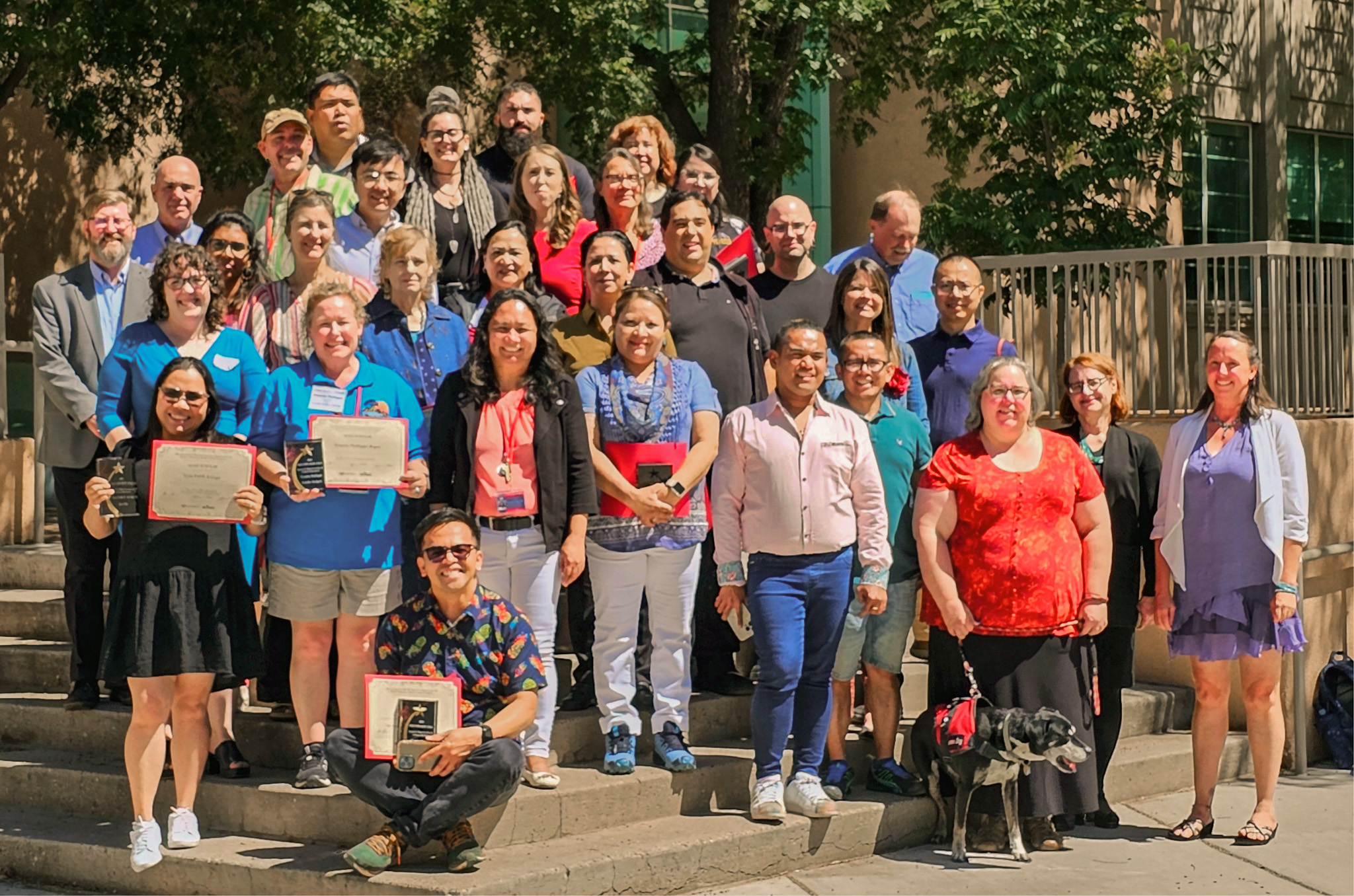 Thanks to a special partnership between UNM and the New Mexico Public Education Department (NMPED), science educators throughout the state are being given a special opportunity to strengthen STEM learning experiences in their own classrooms. For the third year, the Research Opportunities for Science Educators (ROSE) program welcomed middle and high school science educators to UNM's campus for an immersive research experience that will have significant ripple effects for their students. 
Hosted by the Department of Chemistry and Chemical Biology, and including faculty throughout the College of Arts & Sciences as well as the School of Engineering, this four-week program gives Scholars the opportunity to work in UNM's state-of-the-art facilities in order to gain hands-on experience in current scientific research. By matching them with an existing research group at UNM, Scholars are provided with an immersive experience that advances research outcomes on campus and provides them with a wealth of knowledge that they can take back to their classrooms to educate the next generation of STEM leaders. 
Twenty-two Scholars were selected from middle and high schools throughout the state of New Mexico with high enrollments of underrepresented minority students. They represented multiple communities across the state including Gallup, Shiprock, Laguna, Las Cruces, Cuba, Peñasco, and the Albuquerque metro area. 
In addition to their research projects, Scholars were able to connect to other science teachers throughout the state that will serve as a resource to them beyond the four weeks they spent at UNM. As the ROSE program grows, so will these STEM education connections.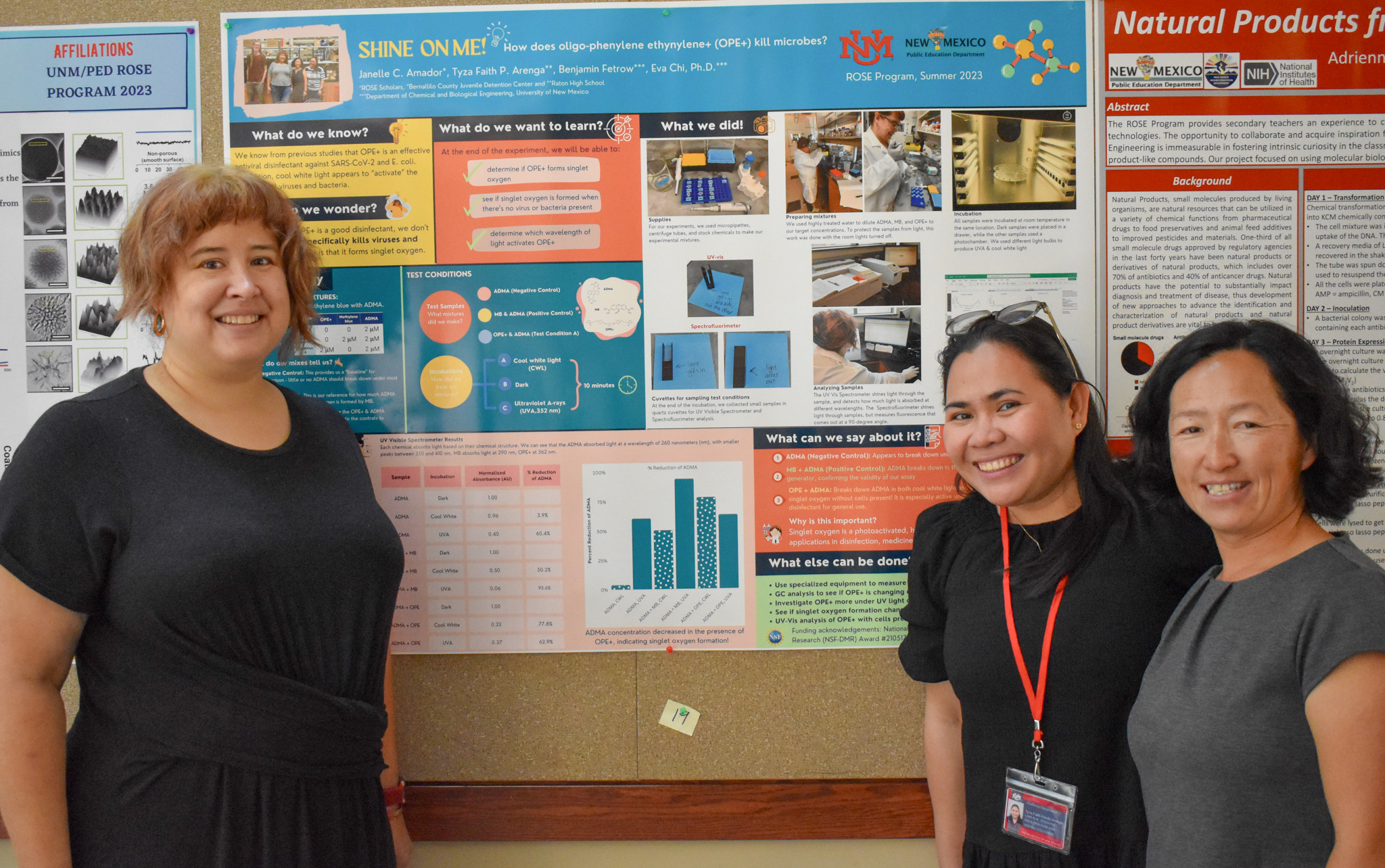 Janelle Amador, an educator from the Bernalillo County Juvenile Detention Center and Tyza Faith Arenga from Raton High School were partners on a project titled, How does oligo-phenylene ethynylene+ (OPE+) kill microbes. They praised their mentor, Eva Chi, professor of chemical and biological engineering for her support, with Arenga saying, "She made this such a great experience and really took the time to give us tools that we're going to be able to bring back to our students. We all became really close over the past few weeks." 
For Amador, the experience was especially meaningful because of the population of students she works with. "I have a mix of middle and high school students who have an average of a third grade education. The ROSE program has not only strengthened my own knowledge but has given me ways to break this information down for my students who are especially interested in chemistry. I'm really excited to go back and share what I've learned with them because they haven't had a lot of opportunity to learn about science in this way," she said.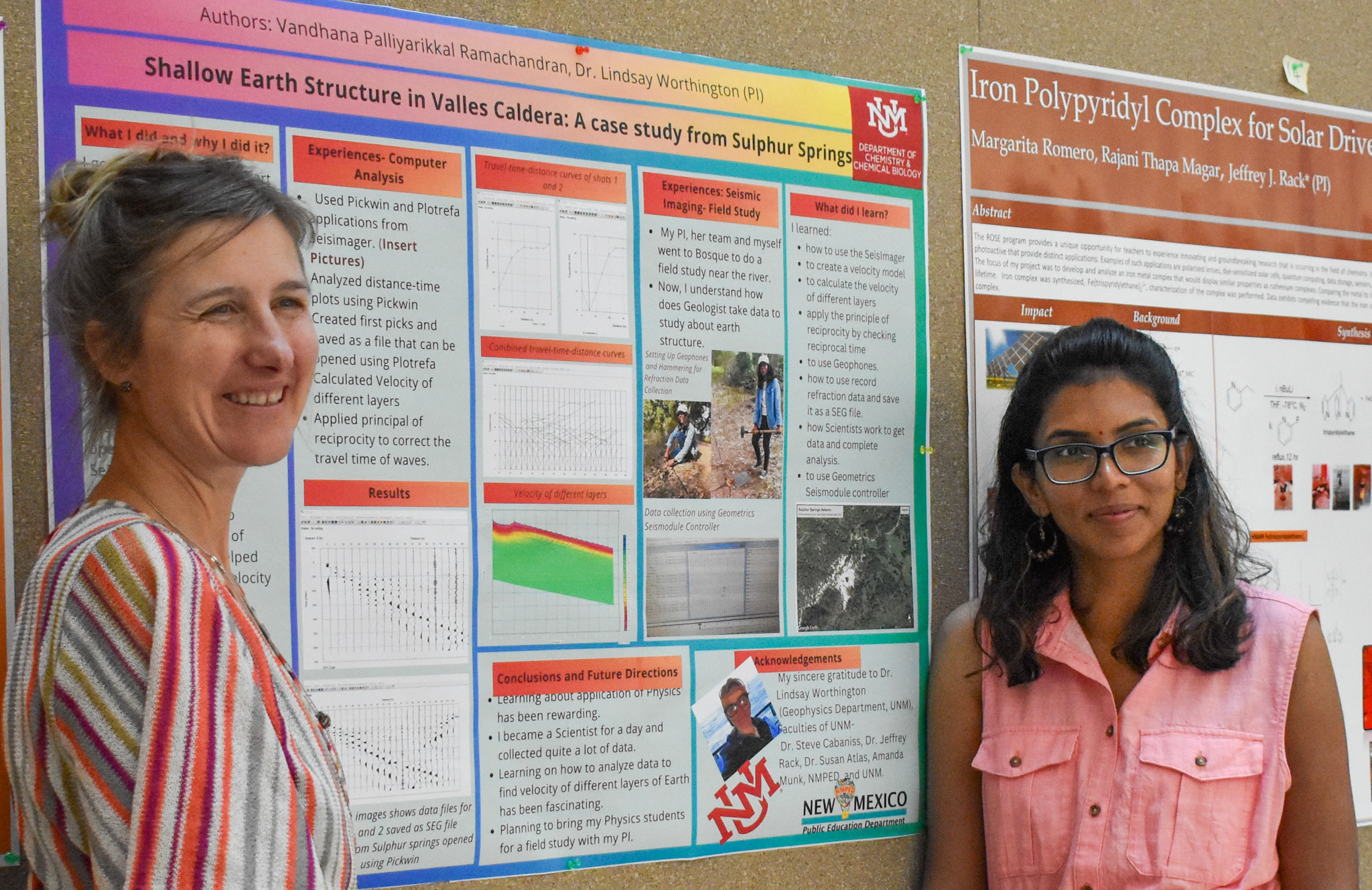 Venetia Phillipe of Pecos Middle School in Santo Domingo found her research on the Sevilleta Long-Term Ecological Research (LTER) program to be especially impactful, "I was fortunate enough to work with some amazing researchers and staff in the UNM Biology Department. It was a blessing to learn about our climate and the effects a drought can have on vegetation and wildlife in New Mexico." 
Throughout the four weeks, Scholars were able to get to know one another and provide feedback through various activities, including weekly lunch meetings, panel discussions with Chemistry faculty, and research presentations. They participated in "taking it back" discussions which provided an opportunity to discuss ways that they could bring the concepts and tools they were learning back to their high school classrooms. Scholars are even provided with housing on campus so that they can continue building the relationships that they form throughout the program. 
At the completion of the program, Scholars presented their research at a poster session on June 30th. Special guests at this event included Amanda DeBell, Deputy Secretary for Teaching, Learning and Innovation in the New Mexico Public Education Department and Dan Garcia, Associate VP for Enrollment Management at UNM.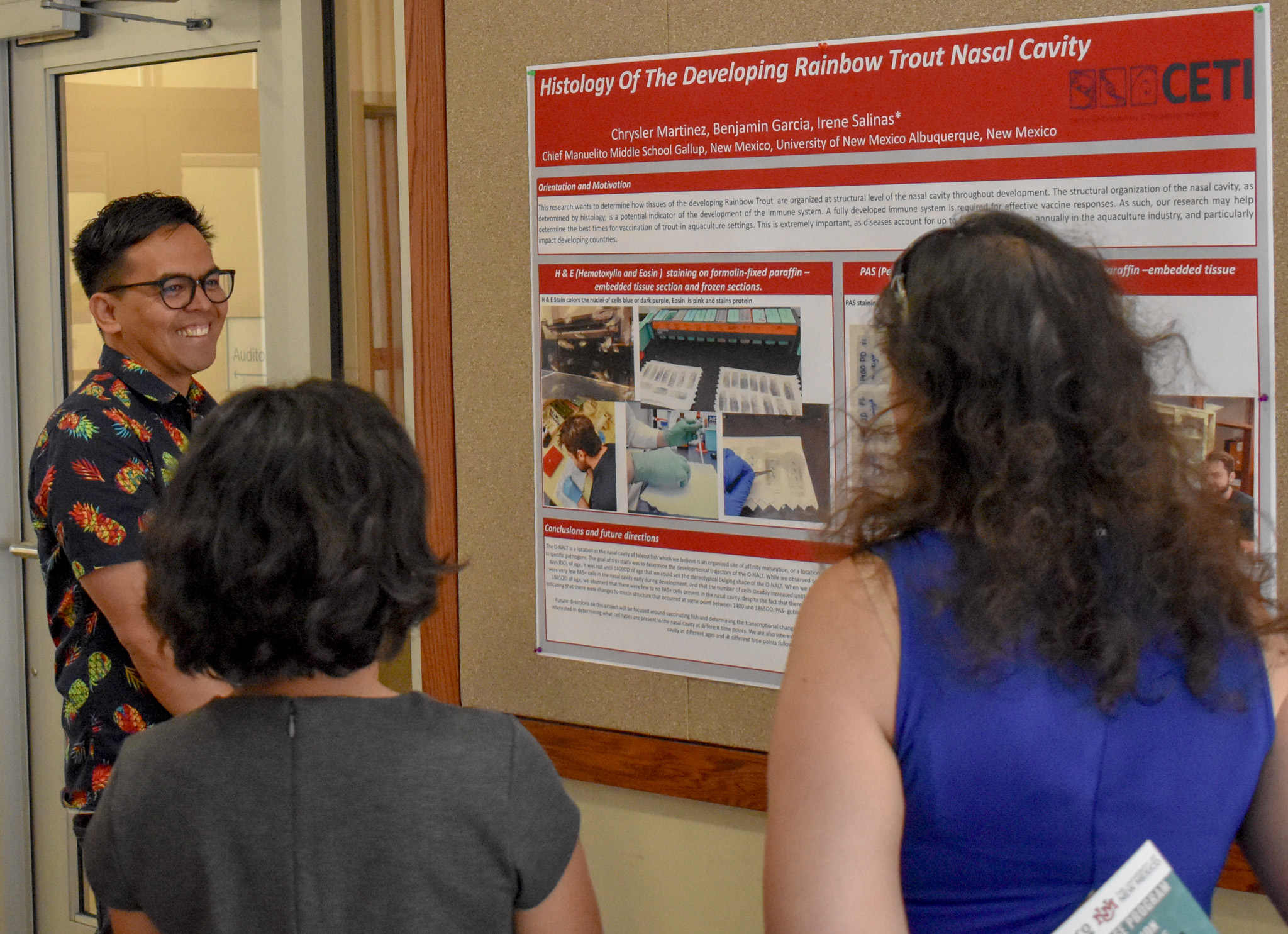 For the third year in a row, the number of applicants greatly exceeded the number of principal investigator (PI) hosts available with 60 applications received for 22 positions. In response to this, organizers have already lined up three additional PIs for next year's program so that additional scholars can benefit from this opportunity.
An effort of this magnitude took several individuals throughout UNM and the NMPED to execute. From UNM, organizers of the ROSE program included Professors of Chemistry, Jeffrey Rack and Stephen Cabaniss; Associate Professor of Chemistry, Susan Atlas; Research Professor, Sherman Garver; Interim Associate Dean for Research and Distance Education at the College of Education and Human Sciences, Cari Hushman; Chemistry Department Administrator, Amanda Munk; graduate student Eunice Ajibade; Operations Manager, Sharman McBride; and Program Coordinator, Rebecca Colon. They were joined by PED's Director of the Math & Science Bureau, Shafiq Chaudhary and Director of Curriculum & Instruction, Jacqueline Costales. 
The ROSE program has a significant impact on STEM education throughout New Mexico, allowing middle school and high school science teachers to create new strategies to spread their enthusiasm for science teaching. Since its inception in 2021, over 60 Scholars have been provided with the tools and connections to boost STEM education in their classrooms, providing a wealth of opportunity and knowledge to future leaders within the field.